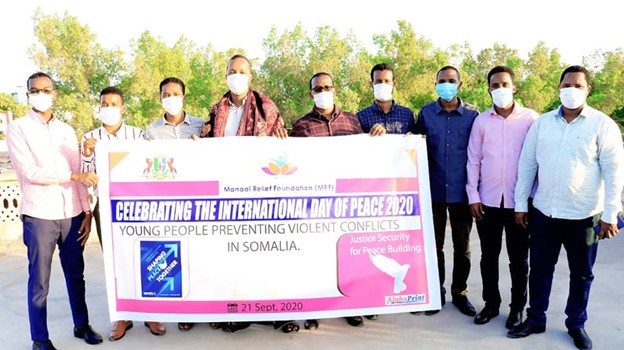 #International Day of Peace
#21 September, 2020
#Peace is the work of all people!
#The 2020 theme for the International Day of Peace is "Shaping Peace Together." Celebrate the day by spreading compassion, kindness and hope in the face of the pandemic. Stand together with the UN against attempts to use the virus to promote discrimination or hatred.
Today,Manaal Relief Foundation (MRF) team we all have a great opportunity to reflect on the achievements we made and the work still need to be done, to achieve a more peaceful, just, and sustainable future for Somalia
and the world
.
MRF "This year's theme – Shaping Peace Together – recognizes that the COVID-19 pandemic has changed the world as we know it. It reminds us that, now more than ever, we need to work together to address the challenges we face as a global community. Just like the virus, the serious and pressing issues of our time know no borders. Defeating COVID-19, tackling climate change, poverty, and inequality, and protecting human rights will require the cooperation of all countries
#PeacDay#Goal 17
#Manaal Relief Foubdation
#Garowe#Galkacyo#Dhusamareeb
#Puntland#Galmudug#Somalia