Program Summary
Availability of fresh water is a fundamental issue faced by almost half of the population across the world. Only 3% of water available on Earth is drinkable/potable, of which 67% is in the form of perma ice. The UN estimated 1.1 billion humans lack access to water globally and at least 2.7 billion people face water scarcity for at least 1 month every year. It is estimated that 1, 800 million people will be living in countries or regions with absolute water scarcity, and two-thirds of the world's population could be under water stress conditions by 2050 (2nd UN WorldWater Development Report, 2006).
According to UNICEF, only 52 percent of the populations in Somalia have access to a basic regular drinking water supply. The natural water sources in displaced communities and Somalia in general are limited and lack water purification system. Without access to clean water, good sanitation and hygiene conditions, the risk of contracting easily preventable diseases, such as diarrhea, Covid-19, cholera and respiratory infections is high.
The problem of access to safe drinking water and sanitation facilities in urban areas of Somalia is a major concern. Climate Change coupled with unplanned urbanization and rapid population growth have resulted in severe water scarcity in several cities in Somalia. This has made it necessary for a more planned and sustainable water conservation and management system to be able to match the growing demand in these cities.
MRF's work seeks to improve the state of urban water resources through the adoption and promotion of sustainable water management practices in the urban cities of Somalia in order to address both the present and future urban water challenges. Sustainable water management practices follow a holistic approach that addresses social, financial, environmental, economic and cultural issues. This ensures that water from different sources like freshwater, wastewater, and storm water are managed in an efficient and judicious manner.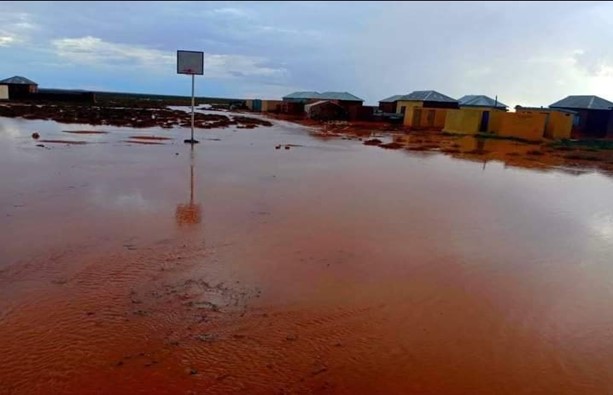 This programme will also target the various health facilities, public institutions and IDP camps by providing access to clean and safe drinking water, hand washing and water storage facilities, for the promotion of public health and hygiene.
The organization will also develop a clear communication and advocacy strategy to guide the awareness campaigns and reach-out to the various segments of the population, including the IDPs on the general WASH requirements.
Program Objectives
To promote access to clean, drinking water to vulnerable and marginalized communities in Somalia;
To promote sustainable water management practices to improve water availability in Somalia;
To develop better understanding of water resources (status of local water bodies), water demand and supply and related issues in the identified project cities.
To sensitize key stakeholders on existing water crises and sustainable water management strategies/practices.
To enhance capacities of local institutions to participate in planning, sustainable management, protection, restoration of water resources in the cities.