The MRF organization has designed the project "Community Mobilization to Protest Domestic Violence" with the objective to reduce the rate of domestic violence from family to society level in its targeted areas under Burtinle district. Before taking the project the situation of women folk surrounding the targeted areas was very pitiable and dishonorable. Women had to face various types of physical, economical, mental and even illicit sensual tortures from their counterparts in family and society level. And male parts always wanted to dominate and dictate to their female part very strictly so that they could not able to refuse to go beyond from their capacity.  As a result, by the side of early marriage, dowry, polygamy, divorce, rape- domestic violence holds a significant place in the family and society level. Most of the people including women and men take the issues of domestic violence as completely private and they could not allow to interference by others.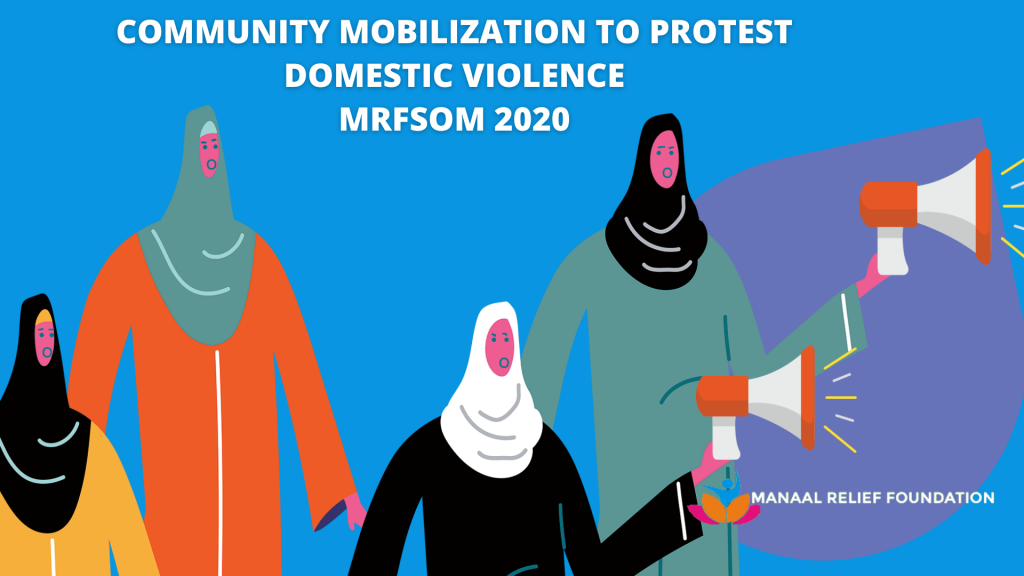 To change the traditional ideas and beliefs, organization has taken the project "Community Mobilization to Protest Domestic Violence" as a respected challenge by the assistance of MRF. After every four months of the year, organization has adopted Campaign program to protest domestic violence as well as to raise the issue of domestic violence as a criminal offence from family and society level.
This project is a family approach project where all family members would be benefited; however strengthening women skills are the main target of the project. The entire community of the working areas (approximately 21,500 persons) will be benefited through this project to bring out positive changes in their domestic atmospheres. The project will be emphasized to cover the underprivileged households along with civil society in the project circle.
The MRF's Initiative is designed to implement with an aim to eradicate domestic violence. Our expected achievements are
Communities has break out the silence of domestic violence
Domestic violence has been recognized as criminal offence
Communities has been seeking alternative ways to protest domestic violence
Domestic violence issue has been raised at family, society and organization level
Incidence of early marriage, dowry and domestic violence reduced
Positive gender relation prevailed in the community